about insight
Quite simply - when you work with Insight Studios, you are working with me - Neil Grocholski. I am the guy that answers the phone, consults on your project, creates the strategy to increase your brand equity and marketing strategy, and most importantly - the guy that is actually designing your brand and materials. No outsourcing and no re-purposed graphics or solutions. Your work is created specifically for you. It is unique, strategic and yours. I take the time to understand your business, your goals, your market and your competition. This is the key to successful brand building. Looking and acting like the other sheep does not work. Stand out from the flock.
Insight Studios has been helping build businesses by providing strategic and creative design solutions since 1997.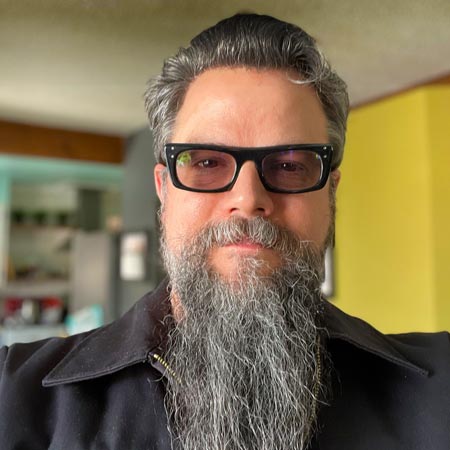 ---
Would you use a stapler to make coffee?
Sure your nephew is good with computers (a real whiz-kid), but should you trust him to manage your brand identity or website? With over 24 years of design and marketing experience, Insight Studios is the right choice to maximize your business' potential.

Brand identity is an asset; a business tool used to communicate with customers, employees, investors and other stakeholders. It increases the reach of your message and strengthens your customer relationships. Done right, a solid brand identity sets you apart from the competition and improves your bottom line.

Think you can't afford professional graphic design and web development? Insight Studios works with many types of start-ups, not-for-profits, and small to mid-size companies. We work within your budget, giving you the maximum bang for your buck.
---
Based out of the Okangan, BC, Insight Studios is lean, agile, full-service graphic and web design studio. In business for 24+ years, we understand the complexities of business. We are experts in building communications solutions for companies that need to stand out from the crowd and rise above the mediocrity of the market place.

Insight Studios delivers the results of a large design agency without the costly overhead. This agility means that we can offer personalized service and custom-tailored design packages with exceptional results at an efficient rate. All of our services are created and maintained in-house with no outsourcing.

Proven experience in logo ("brand") development, packaging, websites and much more, we are experts at meeting and exceeding your goals.

Our proof is our portfolio. We want to show you what we do and how well we do it.
---
Insight Studios creates strategic and creative solutions for companies in need of branding and brand awareness. This comes in the forms of brand identity to physical and digital marketing materials and advertising media.
print material design
product package design
web site development
logos & corporate branding
print & digital advertising
social media marketing
stationery packages
trade show graphics
product catalogs
outdoor advertising
packaging design
corporate brochures & annual reports
retail signage systems
real estate show home centres
photography
---
Consult:
We start with an information gathering meeting. We find out what you need, and if it's a change, what it is that's not working for you. We learn about you and your desired state, your stakeholders, and most importantly, your message.
Plan:
We plan all details of a project to ensure you get exactly what you want, within budget, and with no "surprises" along the way.
Produce:
Our creative products get results. Insight Studios believes in building long-term relationships with our clients because we firmly believe that your success is our success. We work closely with you during the development stage, and provide continued support long after the initial project has been completed.
---